Case Studies

Seen Connects is a niche influencer marketing agency, of which the Managing Director, Sedge Beswick, came to us for help with finding an Account Director. While the initial brief suggested a need for a strong Account Director, on meeting with Sedge, we realised that the brief went deeper than what was on paper; she was looking for a number two in the agency, someone ambitious and passionate who could be a strong wingman/woman and help support the growth of the agency to its next phase. Thanks to the face-to-face meeting we were able to sit down with Sedge and unpick exactly who she was looking for, allowing us to carry out a thorough search for the perfect candidates. We also got a strong sense of the culture of the company and Sedge's working style. Despite some big client names such as Nike, GAME and Superdry, Seen Connects was still a startup and as such, team fit was pivotal to the hiring of the candidate. The ideal candidate would complement Sedge's working style and be a source of insightful support. We presented 6 strong candidates for the job, providing an overview of why we thought they were right for the role.
We were able to organize and book in job interviews at times that suited both Sedge and the candidates being interviewed for the role, despite a lot of holidays and trips creating difficulties in this respect. Due to team members' conflicting diaries, we helped simplify the process by managing the interview schedule. We were able to navigate the periods of time when people were away and create a schedule of interviews that worked for everyone, making sure to create events for Sedge and the interviewing team via Outlook – all she had to do was lead the interviews.
She interviewed all the candidates and agreed that all were good for the role, but the last candidate really won her over; within one interview, Sedge knew this candidate was the one for the role! So she offered her the job, and the rest is history.
Good luck to Alice and Sedge!
"Suze took the time to understand me, the business and the type of character and experience I needed to fill the roles – she took the time to find me not one, but a number of strong candidates who all were align to the businesses mission statement. The interview process was slick, the support was next level and overall, I have phenomenal talent in my business which has allowed us to get to the next level. After meeting and working with Suze, I wouldn't consider anyone else."
Sedge Beswick, Managing Director at Seen Connects

We worked with Octopus Group, a top two UK tech PR and marketing agency, to find them their perfect Financial Director, someone who understood the challenges of driving success at an independent agency in a highly competitive market. It is our policy to treat all board-level roles confidentially; we don't disclose the company name until the shortlist of candidates is approved. This of course has its own challenges as we have to persuade candidates of the value of the agency and the role without giving away the finer details.
We spent two weeks creating a definitive shortlist of who the board should meet. For a typical role at this level, we would normally shortlist 5 or 6 strong candidates. However, the CEO made it clear that he was keen to meet with as many candidates as possible, resulting in a broader shortlist.
We organised chemistry meetings between our shortlisted candidates and the CEO, with 3 being picked to present in front of the board at a later date. Despite 3 stellar performances from candidates, the shortlist was ultimately narrowed down to one person, who was offered and accepted the job.
Good luck to Jon and Ben!
"Suzanne is one of the best talent spotters and recruiters I have come across – she's savvy, tenacious and well connected. Suze knows her game, our business and so her consultancy is not surprisingly consistently spot on. Her pragmatic advice has been a massive help in fuelling Octopus Group's growth; she's a pleasure to work with, a trusted partner and I'd recommend Ruby Magpie without hesitation."
Sandy Purewal, Executive Chairman at Octopus Group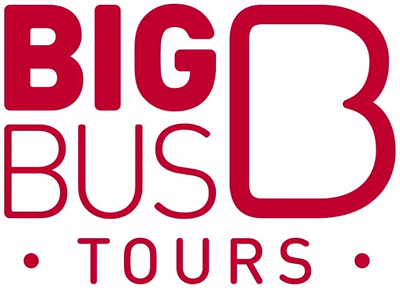 We worked with the Big Bus Tours, one of the largest operators of open-top sightseeing tours in the world, providing sightseeing tours across three continents. It has a combined fleet of over 300 buses carrying more than four million passengers a year across 18 cities.
When they came to us they were set for their next chapter of growth (following a recent large scale cash investment) and seeking to further accelerate their performance and scale. The business had grown out of a strong on-street presence and was ready for digital transformation, across the customer experience from acquisition through to the on-board tour. The former CMO of Microsoft and Ebay had moved to Big Bus Tours to drive this new era of growth forward.
They were looking for an experienced International Product Manager to enhance their global product offering. They were also looking to build a diverse team and were not necessarily looking to recruit someone from the travel industry. There were some conflicting dynamics of the job spec; for example, both corporate background and startup mentality were needed. Additionally they wanted a strong product manager with global pricing strategy experience but also someone with a strong brand building background.
We agreed on a formal timescale of 2 weeks to create a shortlist of the strongest candidates for the role and we also managed the hiring manager's diary (SVP of Product Management) with regards to interviews. We coached the candidates through the interviews and a meet and greet with the CEO.
Good luck Ian and Alex!